Yes, you can submit a guest post. We're always looking for new authors. If you've got an idea that will challenge our readers and move the finance community forward, we want to hear about it. Just aim to bring readers a fresh perspective on a topic that's related to personal finance.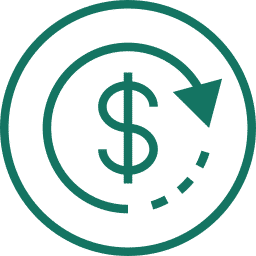 SavingLoop has been around the block for a while, so we know how rewarding it is to see your work published. It's also rewarding to write for us. Thousands of your peers (and potential employers, clients, or publishers) will read your work, and you'll also learn a lot in the process—about communicating your ideas, about writing, and even about the topic you thought you already knew so well when you started.
What we're looking for
You may submit a rough draft, a partial draft, or a short pitch (a paragraph or two summarizing your argument and why it matters to our readers) paired with an outline. The more complete your submission is, the better feedback we can give you. Keep in mind that we only accept original content—we do not publish anything that's been published elsewhere (including on your blog).
We only publish articles that relate to the following broad categories:
Personal Finance
Saving Money
Financial Independence
Money Hacks
Career Advice
Investments & Stocks
Making Money Online
Debt Topics
Student Loans
Blogging Tips, SEO, Digital Marketing, IT, Technology
Entrepreneurship/Small Businesses
Lifestyle and Wellness
Homeownership
Cryptocurrency
NEW: International Travel Tips, International Travel, Domestic Travel, Meal Prep, Drinks, Recipes, Eating, Food, Fitness, Mental Health, Sports
[expand title="MORE TOPICS FOR YOU TO CONSIDER >>"]
BANKING
Best CD rates
Best savings account rates
Best money market account rates
Best checking accounts
Best bank account bonuses
Credit Union
Check routing number
Bank deals and promotions
1-year CD rates
5-year CD rates
MORTGAGES
National Mortgage Rates
30-year mortgage rates
FHA loans Closing costs
Reverse mortgages
Home loans VA loans
CALCULATORS
Annuity Currency converter
Return on investment
Compound interest
Debt Consolidation
Paycheck Calculator
Social Security Loan to Value
AUTO
Auto Loans Switching car insurance
Check engine light repairs
Most reliable cars
CREDIT
What is a good credit score?
Free credit report
Debt Management
How to build credit
Improve your credit score
CREDIT CARDS
Credit card reviews
Best credit cards
Balance transfer credit cards
Best business credit cards
Cash-back credit cards
INSURANCE
Health Insurance
Car insurance tips
Homeowners insurance
Life Insurance
INTEREST RATES LIBOR
Prime rate
Current mortgage rates
Bank interest rates
INVESTING
Net worth
Brokerage accounts
Best ways to invest
Investing in gold
Certified financial planners
Cryptocurrency
LOANS
Business Loans
401(k) loan
HELOC
Bridge loan
Construction loans
REAL ESTATE
Buying a home
Selling a home
Investment property
The cost to sell a house
Home inspection mistakes
RETIREMENT
Annuity adviser
Social Security facts
The best place to retire
Jobs for retirees
TAXES
Tax brackets Capital gains
Where's my tax refund?
Tax deductions
PERSONAL FINANCE
What is APR?
Career resources
Work-from-home jobs
Money management
How to save on a budget
How to save money tips
[/expand]
What we publish
We publish articles of anywhere between 600–2,500 words, depending on subject complexity. 1,500 words is about average. Articles may be casual in tone and content—great for less-intensive tutorials and posts—or rigorously structured and edited. All should be well-considered explorations of personal finance tips or advice.
How to submit (and what happens next)
Email us your submission ([email protected]). We prefer submissions as Google documents so that editors can easily provide feedback and guidance directly within your draft.
Here's what happens after you hit Send:
An editor will review your submission and determine whether it's a potential fit. You will usually be fine, worst case is we will ask you to make some grammar or structural edits. If it is a good fit, the whole team will review and discuss it. This happens daily.
We'll schedule you for publication as soon as revisions are complete. We can't give you a specific publication date until the article is almost ready to go live. If you want the post to go live quickly, you can pay for a small publishing fee.